| | |
| --- | --- |
| | Zora Arkus-Duntov: The Legend Behind Corvette |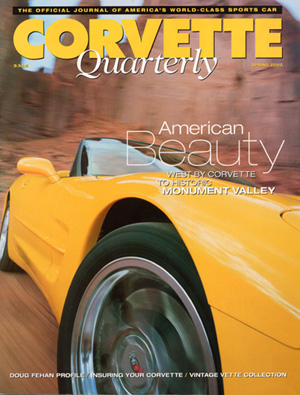 Corvette Quarterly, Spring 2002
The official biography of Corvette"s patron saint and first chief engineer, Zora Arkus-Duntov, is due to be released in June by Robert Bentley Publishers. Timed to coincide with the beginning of 50th-anniversary Corvette celebrations, the work is the product of five years of research and scores of interviews by CQ"s founding editor and current editorial director Jerry Burton, who was close to Zora (and wife Elfi) in the engineer"s final years.
The book tells the story of how a gifted Russian engineer brought up by revolutionary parents became the guiding force behind the quintessential American sports car and in the process attained the status of an American legend himself. The narrative follows Duntov"s westward migration from the streets of St. Petersurg, Russia, through Hitler"s Germany in the 1930s and on to America and eventually Detroit, where Zora saw an opportunity to improve the sexy, if somewhat underpowered, original Corvette. There he navigated the politics ans pitfalls of a major American corporation to help make Corvette the most successful sports car of all time. The book contains hundreds of previously unpublished photographs.
For information, contact Bentley Publishers at www.bentleypublishers.com.