Performance, Engineering, and Reference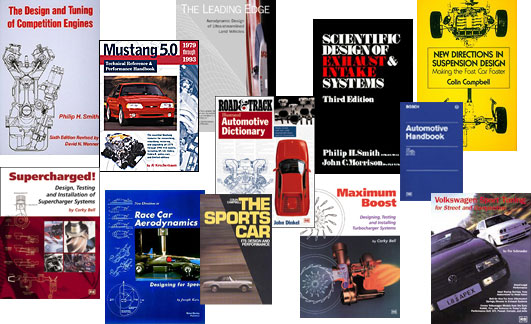 Covers for selected titles shown. Please scroll down for complete list.
Equations of Motion by William F. Milliken
Looking for a specific subject?
Click below to jump to your subject
Bosch Handbooks
Engineering
Ford Performance
Honda Performance
Performance Tuning
Reference
Volkswagen Performance

Featured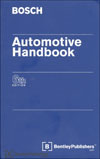 Bosch Automotive Handbook 6th Edition
For years, the Bosch Automotive Handbook has set the standard for practical, concise and illuminating explanations of the design and operation of automotive systems. This indispensable reference book has now been almost completely revised for the 6th edition..
Ford Performance
Reference
Road & Track Illustrated Automotive Dictionary
Corvette Illustrated Encyclopedia
Engineering and Performance Tuning, General
Ferdinand Porsche-
Genesis of Genius
Ferdinand Porsche-
Genesis des Genies
The Sports Car: Its Design and Performance
The Design and Tuning of Competition Engines
New Directions in Suspension Design: Making the Fast Car Faster
Scientific Design of Exhaust and Intake Systems
Equations of Motion -
Adventure, Risk and Innovation
Limited Signed Copies
Honda Performance
Volkswagen Performance