Library Fiction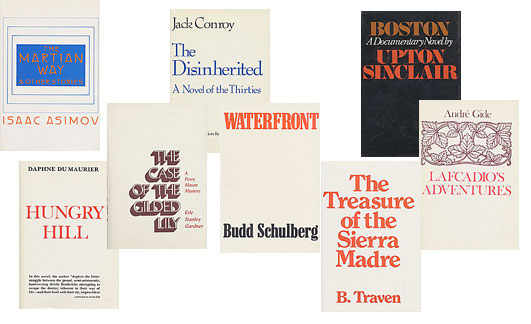 Covers for selected titles shown. Please scroll down for complete list.
Sinclair, Upton
Du Maurier, Daphne
Davenport, Marcia
Conroy, Jack
Gardner, Erle Stanley (Perry Mason Mysteries)
The Case of the Mythical Monkeys
Conrad, Joseph
Gide, André
The School for Wives; Robert; Genevieve, or The Unfinished Confidence
Jackson, Shirley
Tey, Jospehine
Asimov, Isaac
Norris, Frank
Goncharov, Ivan
Gogol, Nicolai
Nabokov, Vladimir
Dreiser, Theodore
Brand, Max
Traven, B.
The Treasure of the Sierra Madre
Schulberg, Budd