| | |
| --- | --- |
| | Mercedes-Benz Technical Companion |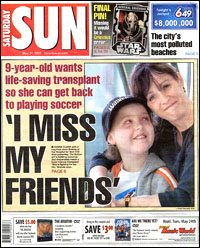 Toronto Sun - May 21, 2005
Mercedes-Benz Technical Companion? review from Toronto Sun, May 21, 2005
Join the club
by Norm Mort
"A while back I reviewed the Porsche 911 Enthusiast's Companion 1989-1994 from Bentley Publishers. That volume and Mercedes-Benz Technical Companion have little in common except their incredible value as a guide for respective owners.
The Mercedes-Benz Technical Companion is a technical guide rather than an enthusiasts' guide. It was written by the staff of The Star, which is the long-standing official magazine of the Mercedes-Benz Club of America.
The technical articles packed into this volume were selected from issues dating back 45 years. As well, members of the Mercedes-Benz Club of America also contributed to this book. Bentley Publishers, known for its detailed, specialized manuals, had its editors sift through and select the most helpful technical articles submitted. Many of the articles came from the nearly 300 issues of The Star that focus on significant service, repair, maintenance and preservation information on a full range of Mercedes-Benz models.
Although technical, the companion was designed for Mercedes-Benz enthusiasts who do most of their own work on their vehicles. The feature articles such as "Repairing the E-Class Seat-Control Switch" (Invest a little time and save yourself $130), was taken from the magazine's May/June issue in 2004. Six black and white photos accompany the easy to read and understand text. You won't need an electrical or mechanical engineering degree to repair the problem. The articles range in length from one to seven pages. The seven-page article on "Advanced Radio Repair: The Becker Grand Prix Electronic dedicates nearly six pages to photographs to eliminate the guess work so common in factory manuals and other guides.
The nine chapters focus on Lubrication and Maintenance, Engine and Transmission, Fuel and Exhaust, Electrical System, Body and Interior, Suspension, Steering, Tires and Wheels, Brakes, Heating and Air Conditioning, and Care and Preservation. Each chapter runs from nearly 20 articles to as few as six. Each chapter also includes a "Technical and Restoration Forum," where club members and experts trade technical advice and answers.
Bentley's Appendices also include a how-to-use the Mercedes-Benz Information System (WIS) to access factory technical service information online, and a guide to decoding chassis and engine identification numbers."
?Norm Mort is a collector car enthusiast, old-car appraiser and member of AJAC (Automobile Journalists Association of Canada)

Review of Mercedes-Benz Technical Companion? from Toronto Sun, Saturday May 21, 2005