Corvette from the Inside

The 50 Year Development History as told by Dave McLellan, Corvette's Chief Engineer 1975-1992

Hardcover, 8 3/8 in. x 9 1/4 in.
288 pages
200 B&W photos & illustrations
ISBN-13: 978-0-8376-0859-4
Price: $39.95

Corvette History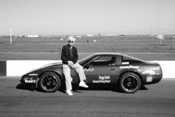 Corvette From the Inside is a very different kind of Corvette book. It is a guided tour through Corvette history by a man who was intimately involved with Americas favorite sports car for seventeen of the most exciting years of his professional life. The challenges McLellan faced in the 70s and early 80s as he struggled to lead the Corvette program from the edge of failure to resounding success serve as a wonderfully detailed case-study in how the American auto- motive industry relied on the ingenuity, intellect, and pure determination of its top engineers to resurrect itself from a near-fatal slump and compete once again with Asian and European manufacturers.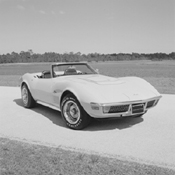 Dave McLellan joined General Motors in 1959, when the Corvette was only six years old. As a result, he looks at the early tale of the Corvette from a unique insiders perspective. He recounts the background of the Corvettes creation and provides fascinating insight into the Zora Arkus-Duntov years. He discusses the technical obstacles and solutions that paralleled the development of the Corvette from a primitive and poorly executed six-cylinder sporty car to one of the fastest and best handling sports cars ever conceived.
Impressed by McLellans engineering talents, GM groomed him to assume the helm at Corvette Engineering, which he did upon Duntovs retirement in 1975. McLellan stepped into the job of Corvette Chief Engineer just as the car hit an all-time performance low. His gives his first-hand account of the transition from the underpowered C3 Corvette of the mid and late 70s to the formidable C4 and ZR-1 Corvettes with which McLellan will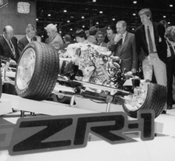 always be identified. In describing his experiences with the Corvette, his story traces the path of the auto industry from the dark days of the 1970s when OPEC and strangling emissions requirements took the punch out of the American muscle car, to the 1990s when the American super car-exemplified by the incredible four-cam ZR-1 Corvette-emerged as a world class competitor.
Not one to let his 1992 retirement from GM slow him down, McLellan continues his work in the automotive industry as a consultant. In this book he reveals his vision of the Corvettes future as he explores new levels of performance, active safety, and other innovations that may once again revolutionize the Corvette.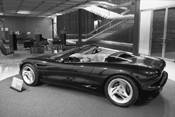 Dave McLellan pulled the Corvette through the technical challenges of the 70s and 80s, and out the other side as Americas performance icon.
-David C. Hill
Corvette Chief Engineer
When it comes to Corvettes, nobody knows them like Dave McLellan. Whats always impressed me about Dave is that when he was running Corvette, he lived, breathed and was totally immersed in Corvettes, it was a wonderful sight to see.
-Thos L. Bryant
Editor In Chief, Road & Track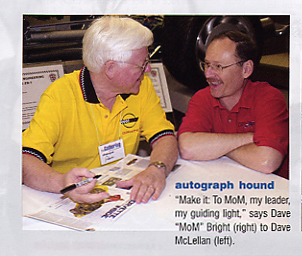 ---

Corvette from the Inside
Wholesale Case Quantity: 10
BSIN
: GCMC
ISBN: 0-8376-0859-7 (ISBN-10)
ISBN: 978-0-8376-0859-4 (ISBN-13)