Porsche 911 Carrera
(Type 996) Service Manual:1999, 2000, 2001,
2002, 2003, 2004, 2005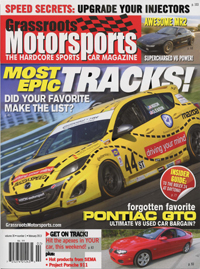 Grassroots Motorsports - February 2013
Speed Reading
★ ★ ★ ★ ★
The 996 was the first completely new 911 from Porsche in more than three decades. As such, it was met with some suspicion and concern over how serviceable it would be for the average enthusiast. Robert Bentley Publishers has long been an advocate of DIY repairs, and its latest service manual covers all years of the 996-chassis Porsche, from 1999 to 2005.
With more than 1000 pages and nearly 1500 full-color images, the book covers just about every task the owner will ever need to perform, from regular maintenance to complete engine overhauls.
At first, we were skeptical of the value of color photography in a factory-style service manual. However, the color images really do help the reader understand how the guts are arranged inside the car. Even steel and aluminum parts appear distinct; in black and white, the shades of gray would have been indistinguishable. This Bentley reference guide is a must-have if you own a 996.


Article from and courtesy of Grassroots Motorsports - February 2013