Ferdinand Porsche-
Genesis of Genius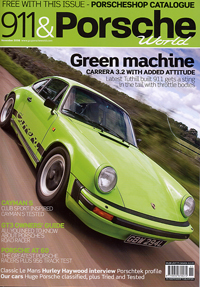 911 & Porsche World - November 2008
Review of Ferdinand Porsche - Genesis of Genius from 911 & Porsche World - November 2008
The latest piece of publishing excellence from renowned automotive historian Karl Ludvigsen, and a book that could almost be considered a prologue to his three-volume blockbuster, 'Excellence Was Expected' - a book that no Porschephile should be without.
'Genesis of Genius' covers the early years of Ferdinand Porsche, as the maverick innovator applied his forward-thinking engineering skills to everything from road, race, military and even aviation. Before it became clear that petrol would be the fuel of choice, Porsche had already developed an electric-hybrid vehicle in 1900, some 100-plus years before the modern-day Porsche got round to the idea.
Beyond that, and as this lavishly illustrated and written book tells, he dedicated himself to designing the fastest and most durable vehicles in Europe for all applications There are many unpublished archive pictures, plus fold-out illustrations and reproductions of original pages from Ferdinand Porsche's handwritten notes.
It's expensive, but wonderfully presented, and would look good standing next to Ludvigsen's other masterpiece on anyone's bookshelf.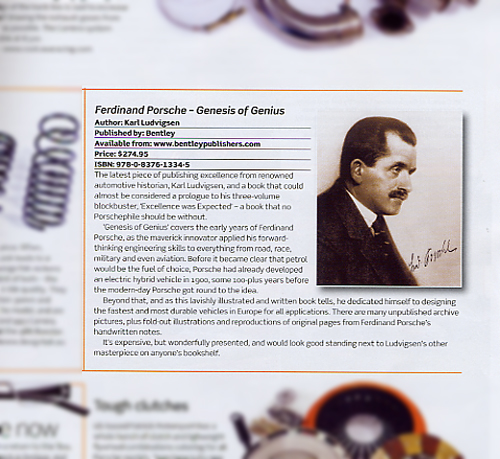 Review of Ferdinand Porsche - Genesis of Genius from 911 & Porsche World - November 2008