| | |
| --- | --- |
| | Mercedes-Benz E-Class (W124) Owner's Bible |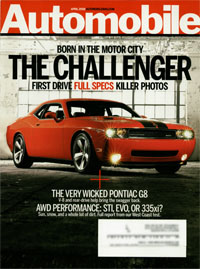 Automobile
- September/April, 2008
1992-1994 Mercedes-Benz 500E/E500: Beating the Porsche Panamera to the punch.
Few people realize that the forthcoming Panamera won"t be the first V-S-powered sport sedan to come out of a Porsche factory. Back in the early 1990s, Mercedes-Benz didn"t have a car that could run with the BMW MS, so it turned to Porsche to help develop and build a supersedan. The result was the 500E.
The theory was simple: stuff the Mercedes 500SL"s wheels, brakes, transmission, and 322-hp V-8 into the W124 E-c1ass. The build process was less simple. The 500E"S flared-fender body shell was assembled at Porsche"s Zuffenhausen facility and then shipped to the Mercedes plant in Sindelfingen for painting. After that, it was sent back to Porsche for final assembly. In this magazine"s original road test of the $80,000 sedan, we said, "Call us drugged by speed, but we think the 500E is a vision of automotive excellence."
But is it still a vision of excellence sixteen years later? We recently spent an afternoon in a 78,000-mile, 1993 500E (courtesy of car collector Sam Cummings of Grand Rapids, Michigan) to find out.
No keyless entry or push-button starting here-just a lengthy twist of the ignition key and the burly V-8 fires up. Immediately, the amazing build quality and rigidity of this E-dass is apparent. But it"s also clear that Mercedes-Benzes from this era feature slow, recirculating-ball steering and lazy throttle response. It doesn"t help that the automatic transmission has only four speeds and second gear is the default for starting off. After the Benz warms up, a stiff prod of the throttle against the carpet shows why the 500E is special. It pulls hard - no, make that really hard - and feels pretty much the same at 120 mph as it does ambling along at 60 mph.
The Parsehe-built Benz stuck around for three model years. In 1994. its last year, the 500E was renamed the E500, and it also received a few minor upgrades, including larger front brakes. Overall, the sedan is built like a tank and should last forever. But, as with all expensive-when-new German cars, maintenance and upkeep can be very costly. Maybe the fact that you"ll be able to tell Panaroera owners that you possess Porsche"s first V 8 sport sedan will keep you smiling, even as your 500E"s repair bills add up.
READ MORE
Mercedes-Benz E-class (W124)Owner"s Bible: 1986-1995 by Bentley Publishers. $40. www.bentleypublishers.com
?Marc Noordeloos