| | |
| --- | --- |
| | Mercedes-Benz Technical Companion |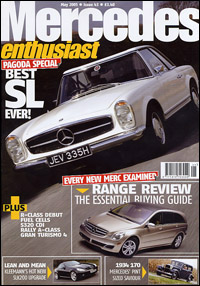 Mercedes enthusiast (UK) - May 2005
Mercedes-Benz Technical Companion? review from Mercedes enthusiast (UK), May 2005
Star guide for mechanics
400-page roundup of essential Mercedes maintenance tips
"If you want a comprehensive, well-informed guide to the more hands-on side of owning a Mercedes, then look no further than this. The Mercedes-Benz Technical Companion is a helping hand to navigate you round the pitfalls and brick walls of maintaining your Mercedes.
The book consists of articles from The Star, the magazine of the Mercedes-Benz Club of America, divided into well-defined chapters and spanning a wide range of topics. Delving into the publication's 45-year back catalogue the articles give clear, easy, step-by-step, often illustrated instructions showing you exactly what to do and how to do it.
Quite literally, it's a nuts and bolts guide written in a laidback style with generous doses of down-to-earth wit?you get the feeling you're learning from other people's mistakes.
At over 400 pages it's hardly a pocket-sized companion; think of it more as a very helpful friend.
The Technical Companion is available through www.BentleyPublishers.com and in bookshops and motoring speciality shops."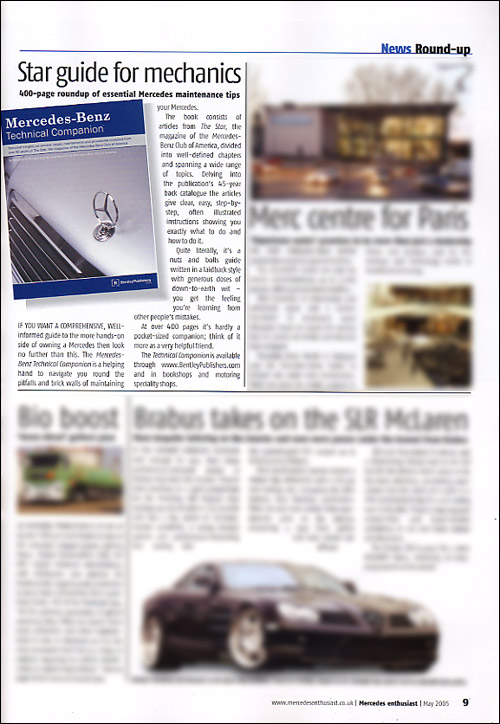 Mercedes enthusiast, May 2005, page 9