BentleyPublishers.com > FAQ > eBahn® > Version 3.0 > Getting Started - Activation and Licensing
Getting Started with eBahn® Desktop
eBahn&reg repair content is activated based on an eBahn&reg License Serial Number that you get either with the disc or purchase separately. Without activation through the License Manager (more on that later), you will not be able to view the repair information on your disc.
Your eBahn&reg License contains two serial numbers. You only need one of them to activate the content though. The second one you can use as a backup or on a second computer.
Note: Screenshots may vary slightly depending on your version.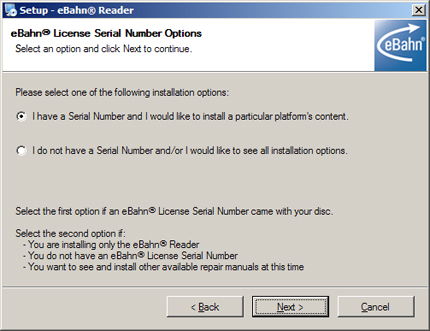 Enter one of your eBahn&reg License Serial Numbers into the installer.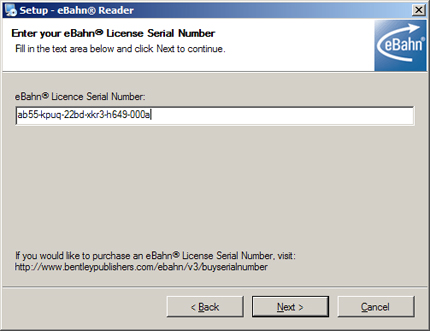 Once you've entered your serial number, confirm your choice by checking the box next to the platform you're installing. The installer will load the repair information onto your hard drive.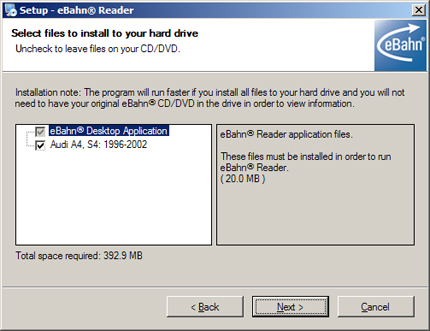 After the repair content data is installed on your computer, the installer will give you the option to check if you have the latest version of eBahn&reg Reader. If a newer version has been posted to our website, you will be prompted to download it. (Internet connection is required for this step.)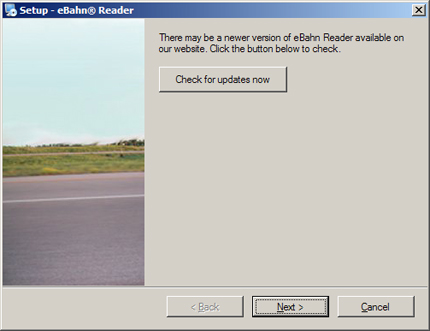 Once you've successfully installed the repair information, you will be prompted to launch your eBahn&reg Reader. eBahn&reg Reader will open the License Manager, where you will activate the repair content on your computer.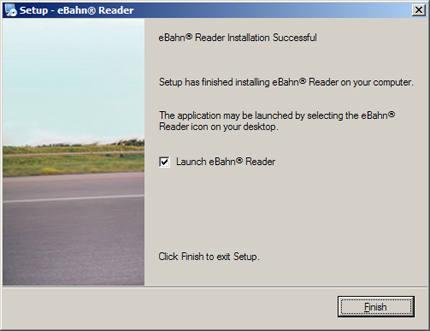 Back to top
Profile and Communications Preferences
The eBahn&reg Desktop License Manager is where you control your profile, license and serial number information. This information can also be found in the Bentley Publishers Member Center. If this is the first time you've installed eBahn&reg Desktop, you will be asked to enter your profile information and communication preferences. Your activation path will change depending on whether your computer is connected to the internet.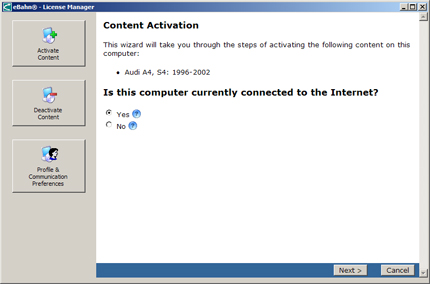 The first screen of the Profile Wizard asks you to set your communication preferences.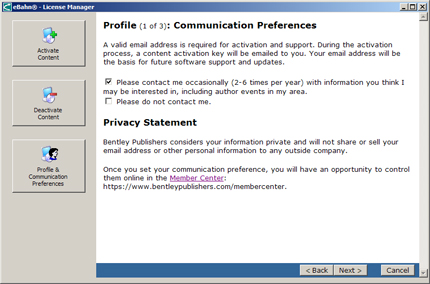 The next screen will ask you to enter your email address, name and phone number. A valid email address is required for activation.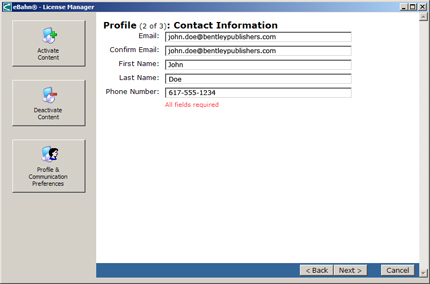 The third and final screen will ask you to enter your computer information. The Computer ID is assigned by the eBahn® Desktop and contains no identifiable information. Fill in the Computer nickname field with a unique name for your computer so you can distinguish it later (garage computer, laptop, Dad's computer, etc.). Once you've entered your profile and communication preferences, you're ready to activate content.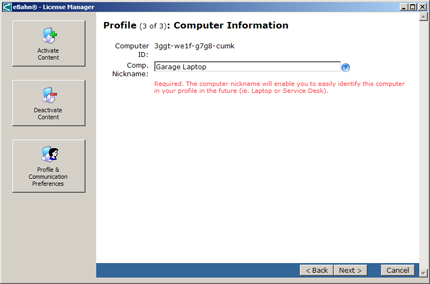 Activating Content
The first screen will ask you to enter your serial number. (If you're coming to this screen directly from the eBahn&reg Installer, the serial number will already be filled in.)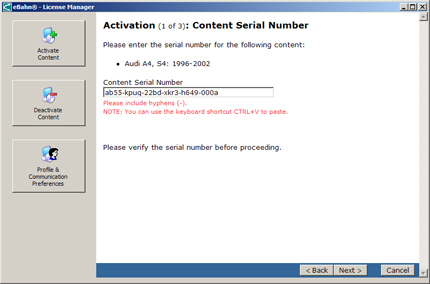 If you're activating with an internet connection, you'll automatically receive an email with your Activation Key. Enter the Activation Key here.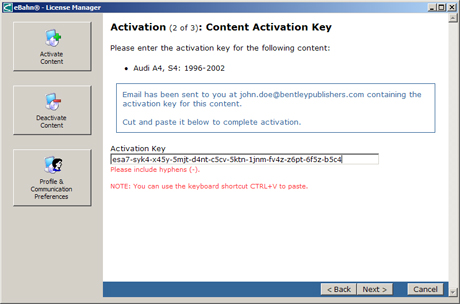 If you're activating without an internet connection,you will first see a page that will give you information on how to obtain your Activation Key through the Bentley Publishers Member Center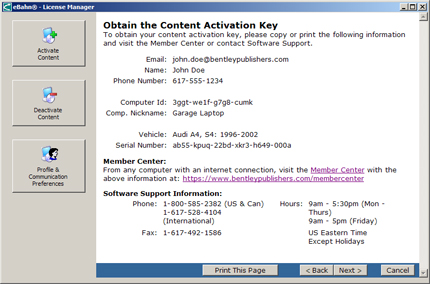 Once you've entered your Activation Key, the final screen will confirm your activation details. Click the Finish button and you're ready to go!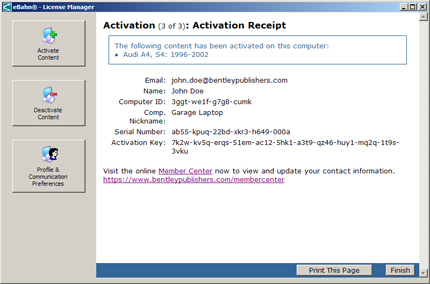 Back to top