| | |
| --- | --- |
| Paperback, Black and White edition | |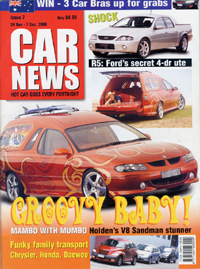 Car News (Australia) - December 2000
Unbeatable BMW comprehensively covers the company's racing endeavours from 1917 to 1997 and, as such, is almost a history of BMW. In fact, it is subtitled 'Eighty Years of Engineering and Motorsport Success'.
The book covers legendary exploits in the air, motorcycles, and the prewar 328 sports cars that established BMW's reputation. It's an odyssey through BMW's 1950s motor sport; rallying the big 502 "Baroque Angels" and Hans Stuck Senior's hill-climbing the 507. The new 1500 spawned the racing 1800 "Tisa", followed by the memorable 3.0 CSL "Batmobile" that ruled racetracks through the 1970s and early 1980s. Then came the mighty M3s.
BMW's involvement in Formula One racing is well documented, as is the formation and growth of the M GmbH and the McLaren F1.
Walton involves the people who created the legend and there is an excellent mix of photographs and technical cutaway drawings. For BMW enthusiasts it's a must for the bookshelf.


Article from and courtesy of Car News (Australia) - December 2000